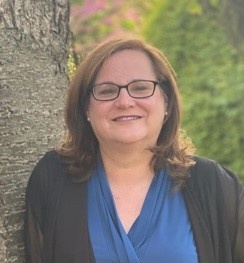 Senior Rabbi
Rabbi Andrea Merow is dedicated to creating a warm community imbued with holiness, knowledge, reflection, and joy. She is committed to meeting individuals where they are to enable them to progress on their Jewish journey. She has a talent for crafting and leading soulful prayer experiences, is devoted to social action efforts, and to using these more broadly to foster spiritual growth in congregants.
She attended the Institute for Zionist Youth Leadership from Abroad in Jerusalem, then earned Bachelors of Arts degrees, with honors, from Columbia University and the Jewish Theological Seminary List College of Jewish Studies in 1992. She was ordained and received a Master of Arts, with a concentration in Education, at the Jewish Theological Seminary in 1997. At her ordination she received the Sidney Greenberg Prize in Homiletics. In 2004, the Jewish Theological Seminary of America honored her with the Simon Greenberg prize for Rabbinic Achievement.
From her ordination through 2004, she was the Rabbi at Temple Sholom in Northeast Philadelphia. When Temple Sholom merged into Beth Sholom and Rabbi Merow joined our rabbinic staff. At Beth Sholom, she was involved in all areas of rabbinic life and was been responsible for helping to create their award-winning Shabbat Experience program.
Rabbi Merow serves on the Executive Committee of the Board of Rabbis of Philadelphia, and has served on the boards of several local Jewish agencies including Camp Ramah, the Jewish Federation of Greater Philadelphia, the Chancellor's Rabbinic Cabinet of the Jewish Theological Seminary and the Jewish Learning Venture. She served as the President of the Mid-Atlantic Region Rabbinical Assembly and on the International Executive Committee of the RA, and has a special interest in Social Activism.  
Rabbi Merow loves to daven, teach, sing and do Israeli dancing. She is an avid traveler, especially to Israel, and loves to bike and walk her dog.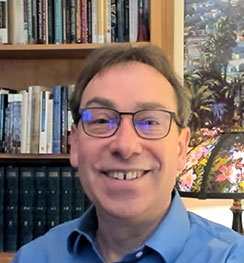 Avi Paradise
Shaliach Tzibur
Avi Paradise brings to TJC a love of Judaism and Jewish music, and broad experience informed by lifelong study and preparation for all aspects of Jewish spiritual leadership. A Princeton resident since 1994, he has been a member of multiple Jewish communities in the area, notably as a leader of the joyous and musical Zamru services on Friday nights. For over a decade he has led High Holiday services for the Center for Jewish Life at Princeton University with Rabbi Julie Roth. In addition, Avi is actively preparing students of all skill levels for becoming b'nai mitzvah.
 An active Torah reader and davener at TJC, Avi's experience in software startups and in musical performance influence his approach to Jewish innovation and expression. He also draws inspiration from his participation in zionist youth movements and is a graduate of the Institute for Youth Leaders from Abroad in Israel.
Avi and his wife, Debbie Freedman, have two adult daughters, Leora and Daniella, who both are planning upcoming weddings.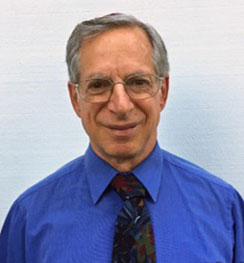 Rabbi Bob Freedman
After a career as a professional singer, Bob Freedman became ordained as both a cantor and a rabbi. He has served congregations as both over the past 35 years, in Princeton, NJ, in Manchester, VT, and in Philadelphia, PA. In 1996 he became the first Jewish chaplain for the Medical Center of Princeton and served until 2000, returning to the position as a staff chaplain in May of 2013. Since 2017 he has served TJC as teacher, part-time cantor and interim rabbi. Sally, his wife, is the editor of the Jewish Studies Quarterly, a scholarly journal hosted by Princeton University.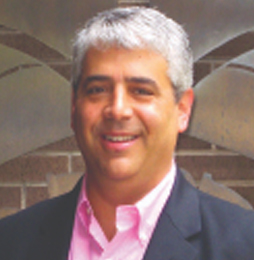 Rabbi Adam Feldman, Z"L
Rabbi Adam Feldman, z"l,  joined The Jewish Center in the summer of 2005 after serving for six years as Assistant and Associate Rabbi at Temple Beth Sholom in Roslyn Heights, NY and remained our Rabbi until his sudden and tragic death on December 24, 2019 while vacationing with his family in Hawaii.  He received his ordination from the Jewish Theological Seminary of America in New York in 1999. His formal education included receiving a BA from Rutgers University in Hebraic Studies, participating in the USY NATIV Leadership Program in Israel as well as studying at the Hebrew University and Machon Schechter in Jerusalem. Prior to Rabbinical School, Rabbi Feldman worked for many years in synagogue and Jewish communal work, including working as a Program Director and senior staff member in national youth organizations and other prominent synagogues.
While at The Jewish Center, Rabbi Feldman was closely involved in many of our lifelong learning opportunities by creating educational programs for all of our school-age families. He truly enjoyed getting to know the individuals and families in our community and was always available to provide support, guidance and counsel. He was part of the educational team that created our new #SULAM Hebrew High School Program and taught in this innovative program. Rabbi Feldman worked closely with Cantor Warschauer and the Religious Affairs Committee to create inspiring Shabbat and Holiday services and programs. He was also a passionate teacher in our Adult Learning Program. He was deeply committed to welcoming all members to our congregation, including the interfaith families in our community. He  helped us receive national awards for synagogue programming and helped us attract recognized Jewish thinkers for Shabbat and Adult Learning programs. He strove to inspire the congregation through his sermons, classes, writings and many other ways. Amongst the most important issues to Rabbi Feldman was Jewish pride for all ages and a deep connection to Jewish ethics and the State of Israel.
Rabbi Feldman was involved in a number of community activities, serving as:
Co-Chair of the Board of the Committee for Religious Ministries at Penn Medicine – Princeton Health Care System
Board Member of Trinity Counseling Services
Chaplain to the Princeton Police Department
Guest Lecturer at the Princeton Theological Seminary
Member of the Princeton-Mercer-Bucks Jewish Community Relations Council
AIPAC Synagogue Initiative
Board Member for the Central New Jersey Region of the American Jewish Committee
Chancellor's Rabbinic Leadership Council of the Jewish Theological Seminary
Past President of the Board of Rabbis of the UJA Federation of Princeton-Mercer-Bucks
United Jewish Federation of Princeton – Mercer – Bucks Board of Directors
Vice President of Programming for the Princeton Clergy Association
Member of the NJ State Human Relations Council
Part of the Rabbinic Delegation of the American Jewish World Service
Active at the Abrams Hebrew Academy in Yardley, PA
Co-Chair of The Rutgers Hillel – Conservative Rabbinic Initiative
The Rabbinical Assembly of America – Isreal Advocacy Committee
UJC Rabbinic Cabinet
Rabbi Feldman is survived by his wife Sara Bucholtz, a corporate lawyer, and their three children Talia, Dena, and Ilan.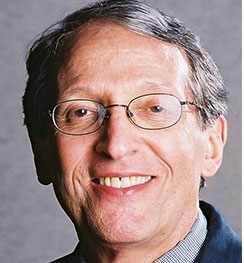 Rabbi Emeritus
Dov Peretz Elkins
Among the memorable experiences Rabbi Dov Peretz Elkins has had in his five-plus decades as a spiritual leader, the 13 years he spent at The Jewish Center of Princeton rank high. Elkins was the congregation's rabbi from 1992 to 2005, a period he detailed in a memoir.
"I met an amazing number of very world-class people during that time, both in the congregation and in visitors to the congregation," Elkins said during a phone conversation from his home in Jerusalem, where he moved three years ago. "These were people of very high intelligence. They knew I was an expert in my field, just as they were experts in theirs. But it was challenging, because I had to be on a very high intellectual level and I worked very hard at that."
The memoir, Princeton Pantheon, is part of A Rabbi's Memoir: Journey to Jerusalem.  "During the last two years, I have been translating some wonderful Hebrew books that I think should be receiving wider attention among English-speaking readers. I just finished translating Simcha Raz's sixth book. It's really nice to be in that group. I translate, I write, and I also have a newsletter that rabbis around the country subscribe to, giving rabbis ideas for their sermons."
Born and raised in Philadelphia, Elkins was rabbi of congregations in Cleveland, Ohio and Rochester, New York before coming to Princeton. While at The Jewish Center, he served as president of the Princeton Clergy Association, the Princeton Medical Center Committee of Ethics, and the Rabbinical Assembly Committee of Jewish Law and Standards, according to The Jewish Center's website.
During Elkins' tenure, congregants who impressed him included former Princeton University president Harold Shapiro, an active member who frequently lectured; Princeton University astrophysicist and MacArthur Foundation scholar David Spergel; and Institute of Advanced Study theoretical physicist Edward Witten.
Elkins remained in town for a decade after retiring. "Princeton is a small university town that has its own, special personality," he said. "The academic life, and the extraordinary number of people who are such amazing individuals, are remarkable."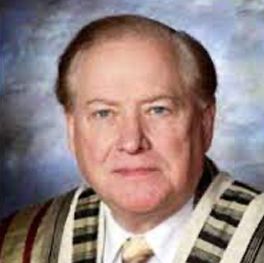 Cantor Emeritus
Cantor Murray E. Simon, lyric tenor, earned a Master of Music in Voice, Boston Conservatory of Music; Bachelor of Music in Performance, Temple University; Bachelor of Sacred Music cum laude, Hebrew Union College – School of Sacred Music.  He was a voice student of Eleanor Steber of the Metropolitan Opera Association. Cantor Simon served prominent congregations in the Boston area and New Jersey. He most recently served as Cantor of The Jewish Center, Princeton, NJ from 1996-2010 and is now its Cantor Emeritus. 
Cantor Simon was a member of the Faculty of The Academy for Jewish Religion Cantorial Studies Program, Yonkers, NY. He is an Honorary Fellow of The Jewish Theological Seminary and, in March 2009, he received the Hazzan David Putterman Cantorial Leadership Award from The Jewish Theological Seminary. Cantor Simon has been a member of the Executive Council of the Cantors Assembly. He also served as national president of the American Conference of Cantors (ACC) and founding president of the Cantorial Alumni Association of Hebrew Union College. 
Cantor Simon is the producer of the highly acclaimed historic documentary DVDs, GREAT CANTORS OF THE GOLDEN AGE and GREAT CANTORS IN CINEMA in conjunction with The National Center for Jewish Film at Brandeis University.  He has been awarded two honorary Doctor of Music degrees – one from the Hebrew Union College – Jewish Institute of Religion and one from The Jewish Theological Seminary for his many contributions and achievements in the cantorate.